A Gift For USF and Dependable Income For You
A Gift For USF and Dependable Income For You
Receive Immediate Income
Receive dependable cash-flow for life, regardless of fluctuations in the market.
Find Your Rate
Current Rates (for immediate payments)
Age
One Person
Two Person
65
5.1%
4.5%
75
6.2%
5.5%
85
8.3%
7.3%
90+
9.5%
9.1%
Rates effective July 1st, 2018, and are subject to change.
Discover the benefits of a gift that pays you back.
Receive dependable, cash-flow for life, regardless of fluctuations in the market.
In many cases, receive payments that are substantially greater than interest
from CDs or stock dividends.
Receive an immediate income tax deduction for a portion of your gift.
A portion of your annuity payment will be tax-free.
And most of all, you'll feel a tremendous sense of satisfaction knowing that you're supporting Jesuit higher education at USF in the years to come.
Receive Income in the Future
Have you maxed out on the amount you can contribute to your 401(k)?
A USF flexible gift annuity is designed for people who are in their peak earning years, looking for both income tax savings now and additional income when they retire.
Deferring payments permits a higher payout rate and a larger charitable deduction.
You control when payments begin, such as upon retirement.
The longer you elect to defer, the higher your payment will be.
Case Study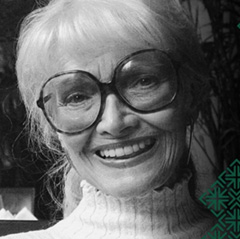 Dolores Staudenraus '54 — battlefield nurse,
Navy captain, grateful alumna
During her retirement, Dolores created a charitable gift annuity that provided her with reliable, steady income. Now her gift provides scholarship resources for graduate nursing students interning at La Clinica De La Raza, a community health clinic in Oakland.
Starting with a simple gesture many years ago, Dolores's legacy lives on through the gift she made to support talented nursing students.
Read more >
Augmenting her retirement savings and a locking in a charitable deduction for 2018.
Tamara Jones is a successful 55-year-old USF alumna working at Google. She is well-compensated and saves the maximum amount allowed in her 401(k) plan each year. Her financial goals are to augment her retirement savings and to create a charitable deduction to offset a large bonus she received in 2018.
After reviewing a gift proposal with her financial advisor, Tamara decides to give $100,000 in long-term appreciated stock to USF to create a Flexible Gift Annuity. Under this plan Tamara avoids a capital gain tax on the sale of her stock, and she qualifies for a charitable deduction of $43,812, providing her with tax relief in 2018.
In future years, Tamara can select when she wants to start taking lifetime payments from her Flexible Gift Annuity. If her payments begin at age 65 she will receive $6,400 each year. If she starts her payments at age 70, she will receive $8,200. The longer Tamara defers starting her lifetime payments, the greater her annuity rate will be.
At the conclusion of Tamara's gift, the remaining funds will be used by USF for the purpose Tamara specified when she created her Flexible Gift Annuity.
We provide this information to illustrate the potential financial benefits of supporting USF. These illustrations should not be viewed as legal, accounting or other professional advice. We encourage our alumni and friends to consult with their own legal and tax advisors before completing a gift.
Office of Gift Planning
M—F, 8:30 a.m.—5 p.m. PST
415-422-​4163
giftplanning.usfca.edu
2130 Fulton Street
Lone Mountain Rossi,
3rd Floor
San Francisco, CA 94117-1080